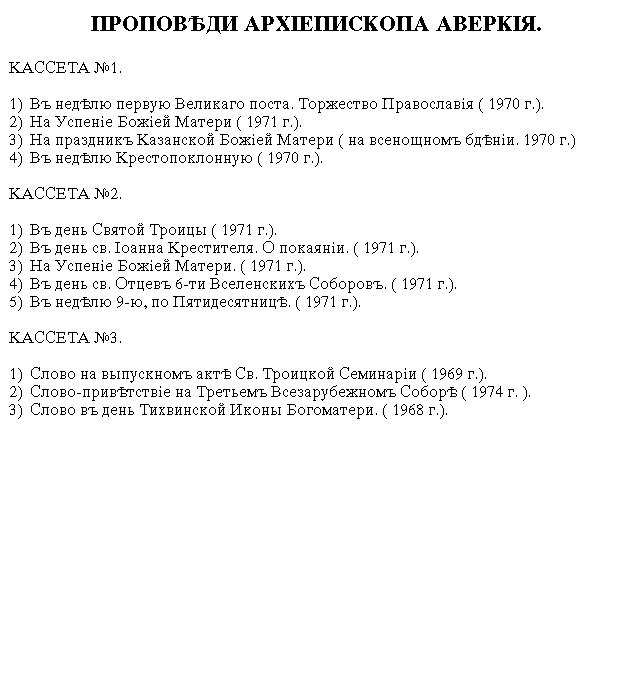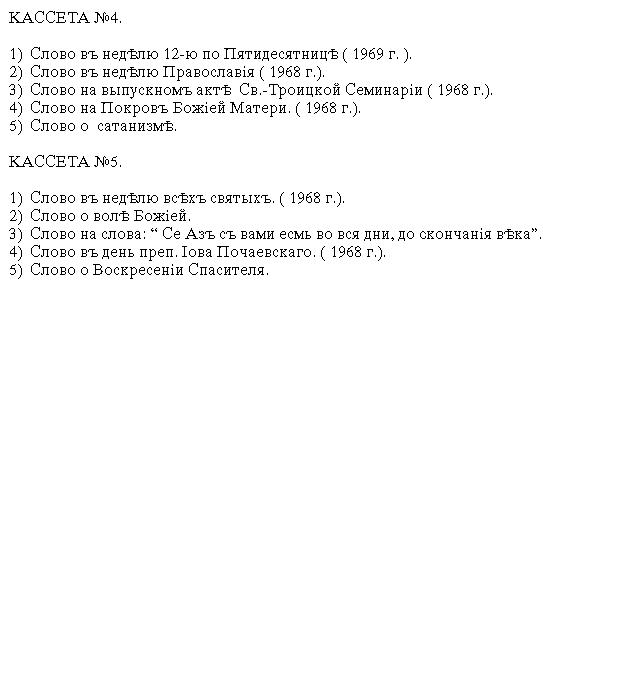 Ordering and Pricing Information (prices are in US funds) **

1.  For a complete set (5 tapes, 22 sermons):


Cost: $40.00 (includes shipping and handling)
2.  For individual tapes (please specify which tape):


Cost:  $10.00 each (includes shipping and handling)
Send orders to:

Deacon Nicholas Trepatschko

39 Redhill Drive

Stafford, VA  22554

or e-mail at:  nicktrep@AOL.COM

**  The above shipping and handling are for orders in the USA. 

      For  orders outside USA and/or overseas, additional charges

      may apply.  For additional shipping charges outside USA

      and/or overseas send request to e-mail address above.